I Don't Want to Be a Shoe!
In the pilot of "FRIENDS" Rachel Green, the spoiled, ditzy, daddy's little girl who runs out on her wedding when she realizes she isn't really in love with her husband, shows up in her wedding dress at the apartment of her friend she hasn't spoken to in years. In a scene that foreshadows much of Rachel's character development over a ten-year arc, Rachel stands in the kitchen of that friend's apartment, talking on the phone to her father, who is angry and wants her to return and get married. She tries to explain to him why she made her choice.
Rachel: Daddy! Daddy listen to me! It's like all my life everyone's told me, "You're a shoe! You're a shoe! You're a shoe!" Well, what if I don't want to be a shoe? What if I wanna be a purse or a hat? No I don't want you to buy me a hat, I'm saying I am a hat. It's a metaphor Daddy!
Rachel tells her father, with this entertaining metaphor, that she doesn't want the direction of her life decided for her by everyone else. She wants to decide it herself.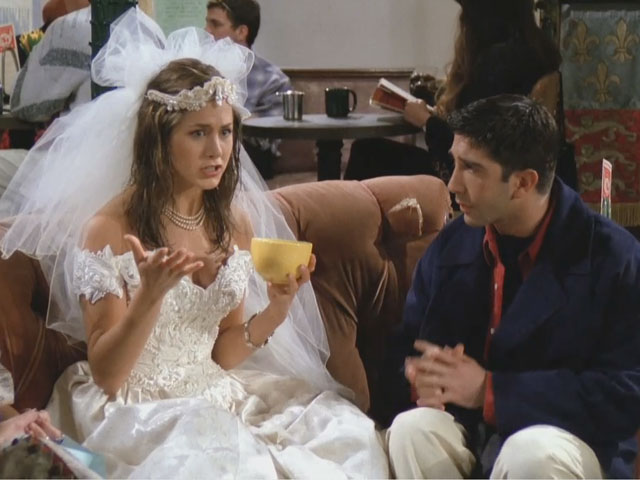 I had a similar, though much less dramatic experience growing up. From when I was very young I wanted to be a doctor. My family urged me on, and for a long time it never really occurred to me to want to be anything else. It was my dream, but it was also everyone else's dream for me. Then in high school I began watching the West Wing (I won't talk about CJ Cregg as another fantastic influence, because Karen Bernstein did a fabulous job already), reading the news obsessively, and accepting my nerdy passion for history and government classes. I didn't excel in the natural sciences but I did in political science. And I fell in love with rhetoric.
All of a sudden I wanted to work in political communications. I wanted, more than anything, to be a speechwriter.
But that wasn't the plan everyone else had for me. And believe me, mustering up the courage to tell my family that I wasn't going to be a doctor anymore was not easy. But I did, and received a mixture shock and support.
Many other young girls aren't so lucky. Girls historically have had their futures decided for them by their families, particularly the male members, as early as birth. And while women have eons more choices than even fifty years ago, it's still important to remember that girls can be whatever they want when they grow up. And it's their choice.
Rachel Green went on to fulfill her dreams. Sure she had a great deal of good luck, always looked unnaturally well put together, and had the support of some amazing people. But she worked hard to (SPOILER ALERT!) get her dream career in fashion by starting at the bottom and working her way up.
I admire her for not accepting what others wanted for her. You be a hat Rachel.
Never stop figuring out what you want to be when you grow up. I certainly haven't.